Credit: John Burnham/Phlotilla.News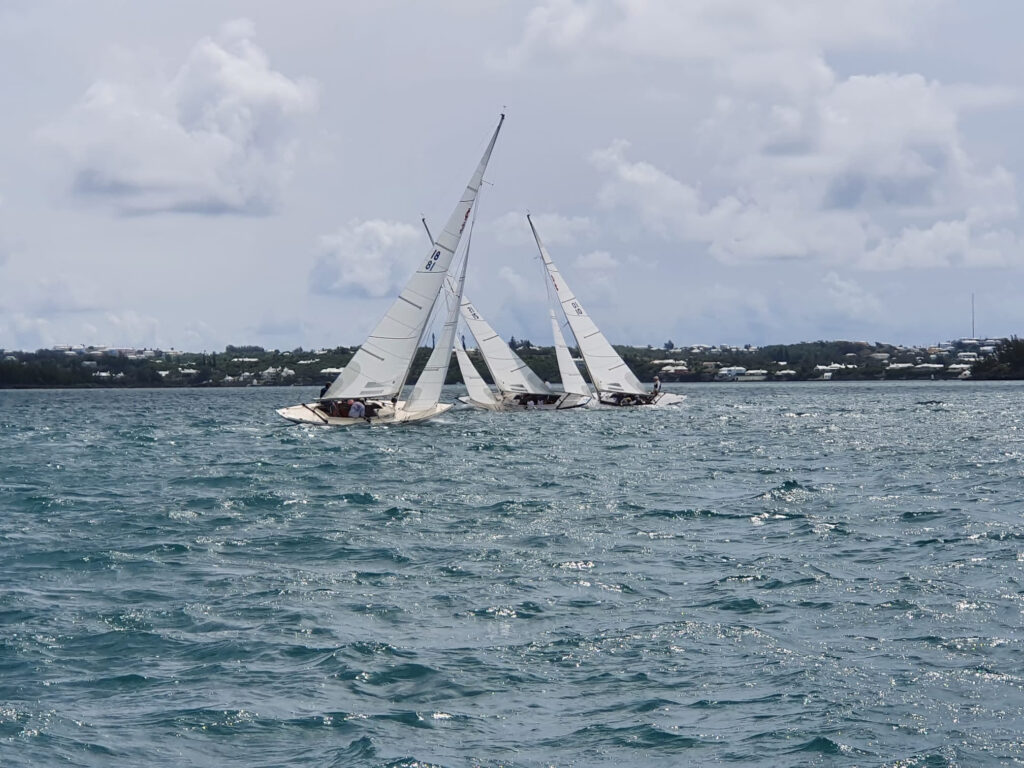 After a year with no International One-Design racing in the 85-year-old class, competition resumed last week for the world championship title on Great Sound in Bermuda in ideal conditions ranging from 6 to 16 knots of northeast to southeast breezes. The winning skipper, Tom Fremont-Smith, emerged from a fleet that had not previously produced a world champion before—Northeast Harbor, Maine.
"It feels amazing and is a bit of a dream come true," Fremont-Smith told Colin Thompson who covered the event for The Royal Gazette. "This is a life achievement, and I can check the box now.
"There are so many sailors that came before me, that inspired me and egged me on and taught me. I just can't believe that we actually just won this thing."
The defending champion from the 2019 Worlds raced in Marblehead, Mass., was John Burnham and his team of Peter and Charlton Rugg, and Oliver and Jennifer Parson from the Fishers Island, N.Y., fleet. The Defenders started this regatta right where they left off with four top finishes including a pair of firsts to open up a good lead in the event's first two days.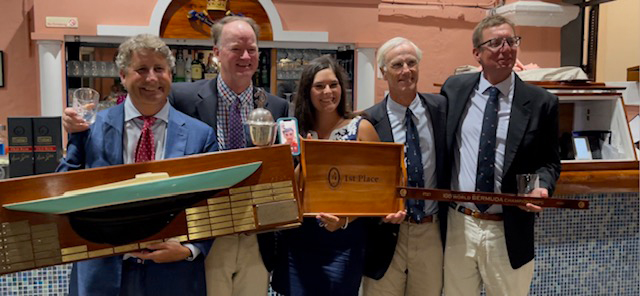 But the regatta was a six-day event with one lay day, and despite the Fishers Island team's consistent high placings, by the third day Fremont-Smith was sailing a smooth, near error-free regatta. He and his team of Rob Van Alen, Alison Gingerich, Peter Ill, and Will Welles won four of the last five races to take the title by two points.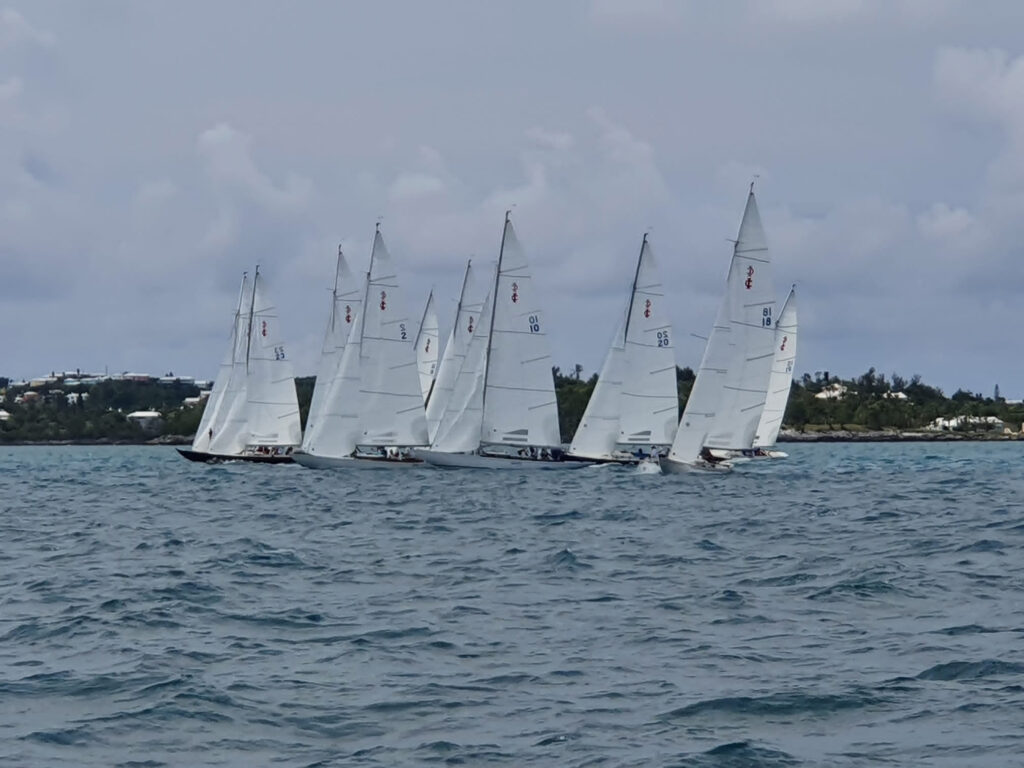 Bermuda's fleet champion, Patrick Cooper, finished a close third in the event, and past world champion Urban Ristorp of the IOD fleet in Stenungsund, Sweden, finished fourth.
The event was hosted by the Bermuda IOD Fleet and the Royal Bermuda Yacht Club, and while not every international fleet in the class was represented, teams from four countries and nine fleets ran the required gauntlet of Covid travel authorizations, repeated testing, and other precautions to race in the event.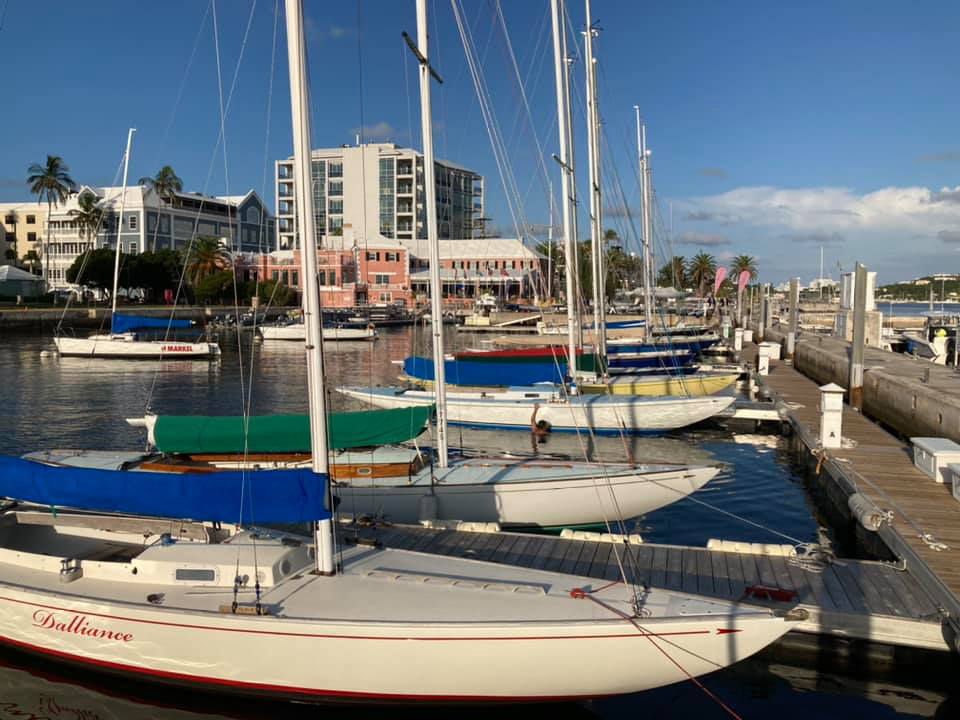 As is the norm for the IOD Class, teams sailed a different boat in every race, and with 11 teams competing in 10 races, a near-complete round robin was sailed. Bermuda has a battle-tested fleet of fiberglass IODs, which are regularly used in the Gold Cup professional match-race series.
Fremont-Smith's home fleet at Northeast Harbor, the largest IOD fleet in the world, looks a little different than Bermuda's. Most of the boats have wooden hulls, some of which arrived there straight from the builder in Norway back in 1938. The fleet is also unique in the IOD class in that all of the boats still race with wooden spars. The fleet often sees two dozen or more boats on the line during the summer season.