The Sweden IOD fleet regularly sees close action like this in the waters near Stenungsund.
By Bjorn Wahlstrom
The 13 boats in the Swedish fleet had quite a busy season in 2019, with 25 qualification races scheduled. In the end, we managed to get 21 races in—sometimes too much wind and some races not enough.
We have a good mix of sailors in our fleet; if you try to win, you will need to make no mistakes. There are many good crews who can win races, so you really need to be focused. We are really happy that we have managed to build up our fleet, for many years we were just two to three boats and the one that managed to take the start often also won the race. If you were ahead, you just needed to tack on the other boat and you were home safe with a win; but you don't necessarily become a good sailor that way.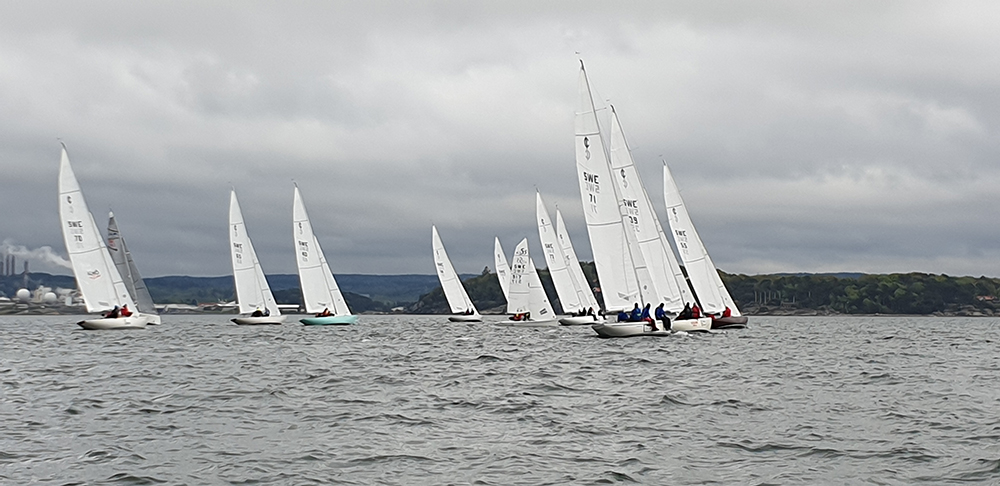 Now when the competition in every race is quite fierce and everybody really is fighting for the win, the fleet is packed much tighter going around the marks.
In our fleet, the top qualifier goes to the Worlds, No. 2 goes to Bermuda Race Week, and No. goes to the North Sea Cup. In the end, the fight for frozen Scandinavians is actually for Bermuda—that's always the No. 1 choice!
The first race of our spring series is typically on May 1. It's a club event and a more of archipelgo-type race, sailing through the islands. It's a good time to see if your boat is OK and that nothing important falls off!
We race every Thursday evening after the 1st of may until the week before midsummer, and from then from August to end of September. This year we did 14 races at Stenungsund Sailing Club and 6 in our own Series. Thursday evening races are for all boats at Stenungsund Sailing Club so there is a mix of different boats and 10 to 13 IODs on the line. The IODs are the largest one-design fleet at Stenungsund Sailing Club, and has been for a couple of years.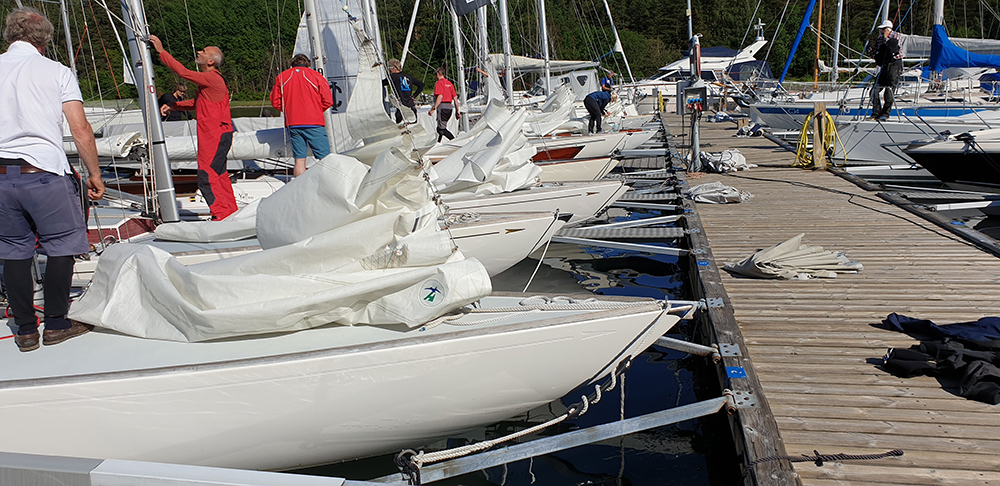 Every year, we do 2 days of racing in our own fleet with only IODs—one day in the spring and one day at the end of the season, with a party afterwards of course. On the race days that we run ourselves, we try to sail 4 races—2 races, then a BBQ, then 2 more races after lunch. The races are 45 min to 1 hour long.
This season, we had an all-female crew that started to race IODs on SWE-33 Huttetu. They are still learning, but have made big steps forward. We are now trying to get more women to start sailing in the fleet.
In the season ahead, we also expect to have a young crew with boys who have recently started to race in other types of boats; now they will start to sail IODs. They are all sons of IOD sailors, so we need to stay on our toes to stay ahead of them!
Björn Wahlström
IOD Fleet Sweden