By Rick Thompson
For the first time in 14 years and only the second time in 26 years, the Bermuda IOD fleet challenged the Long Island Sound fleet to a team race between the two fleets for a best 4 of 7 series. This time, the event was held in Bermuda as the location of the defending champions. This time it would be a 3 v.s 3 team racing. Representing Long Island Sound was two-time IOD world champion Elliot Wislar and stalwarts of the fleet Jennifer Miller and John Evans, while Bermuda was represented by fleet champion Patrick Cooper and veterans Kevin Horsfield and Ray DeSilva.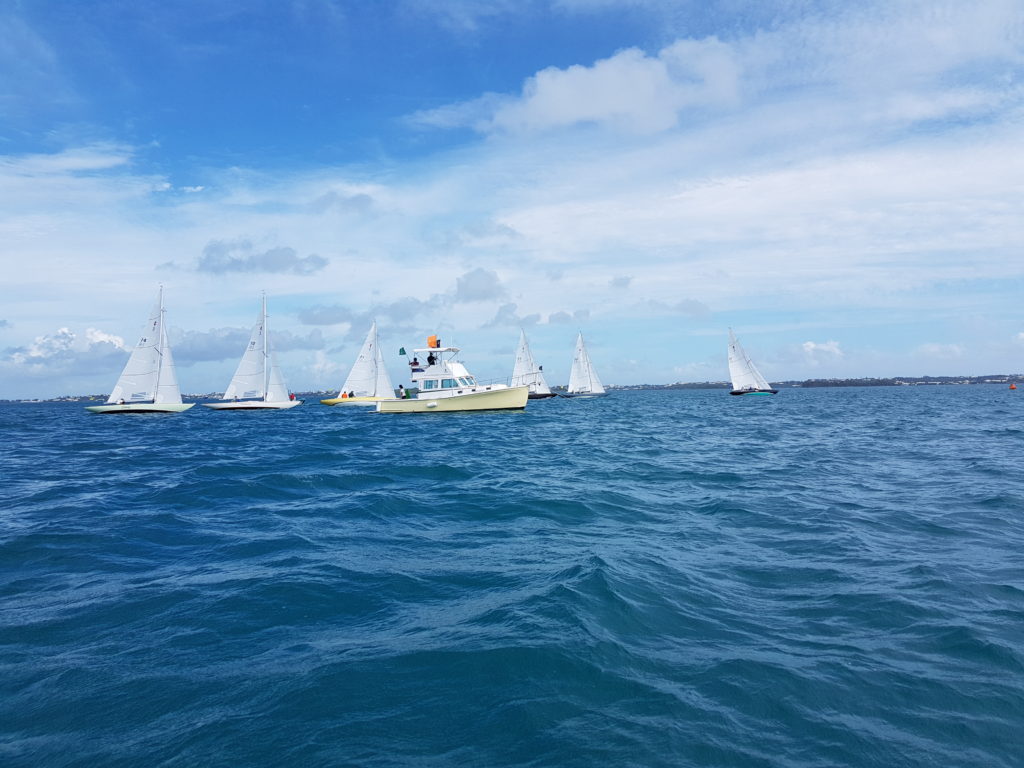 Our overseas visitors arrived on Friday, October 12th to a welcoming reception at the Royal Bermuda Yacht Club and met their local hosts and competitors. The boat draw was held on Saturday morning and racing commenced. The winds were on the high side at 20 knots or more making team racing difficult. When the first race got underway, two Long Island Sound boats hooked masts (Wislar in Bounty & Jennifer Miller in Falcon). Luckily only the diamonds on Bounty was damaged and Falcon lost its masthead fly! However, this delayed the start of the racing as a spare boat had to be exchanged for the damaged Bounty. Once racing began it was dominated by the Bermudian team, and by the end of the day they held a commanding 3 – 0 lead.
Saturday night was a fun evening at the RBYC. It started with a "Rum" tasting event. Goslings' rum brand manager Andrew Holmes gave us a wonderful history of the Gosling rum brands and of course a few rounds of tasting the various rums produced by them. This was followed by a dinner for over 40 of us in the Club dining room.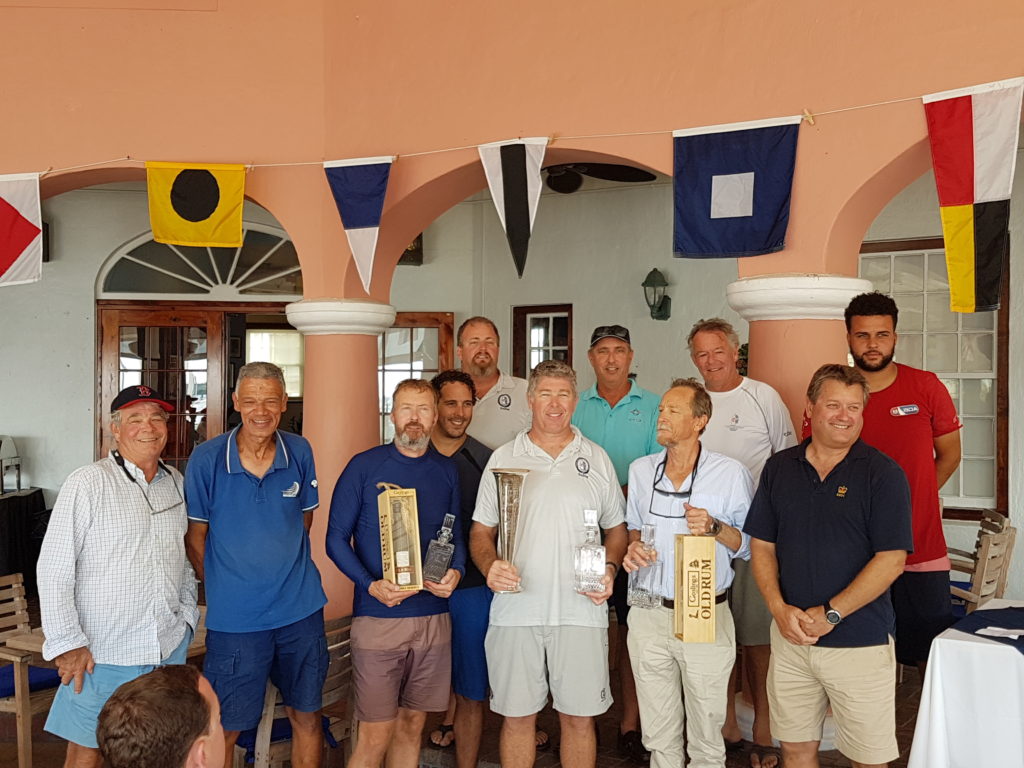 The weather gods on Sunday morning were much kinder than on Saturday. The wind had dropped substantially, and the final round of team racing commenced. Bermuda won the first race, thus securing a 4-0 winning score. As there was still time to have more racing a free for all race was held. Patrick Cooper in Bounty (Now back in service) won the race.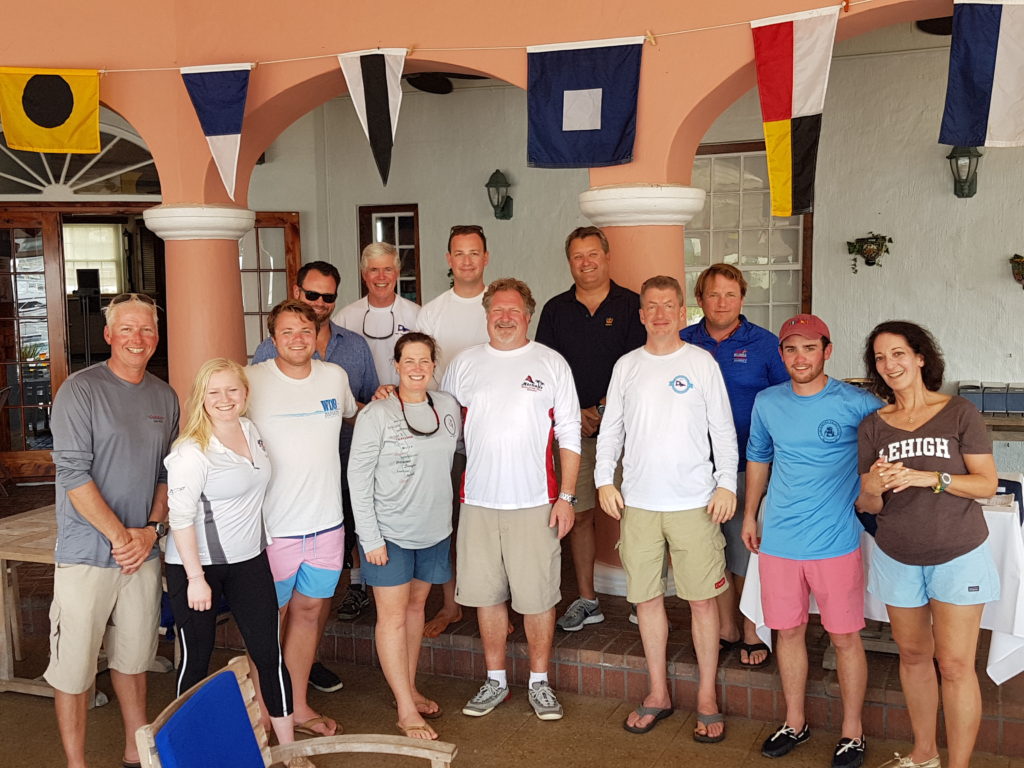 With the water sports over, everyone returned to the Club for the prizegiving. With Dark 'N' Stormys in hand, the Bermuda team accepted their prizes of Goslings decanters and vintage bottles of rum. To say fun was had by one and all is an understatement! Team racing is tons of fun and it gets our sister fleets involved with us. We will be looking forward to a rematch of the Amorita Cup challenge, which first took place between Bermuda and Long Island Sound in 1939. We will not wait another 14 years before the next challenge!