Nova Scotia IOD shipbuilder Shawn Mulrooney spent a mid-April weekend in New York City harbor at Manhattan Yacht Club (MYC), delivering a recently-completed IOD to its new owner, Todd Murphy.  For Mulrooney, the delivery represented the completion of his latest boat-building assignment made from the dream of casting new IOD's from the old molds left latent in a shipyard which he ressurected to start his business. For Murphy, it represented the culmination of a years-long fascination with the IOD – a craft he had long admired but never owned.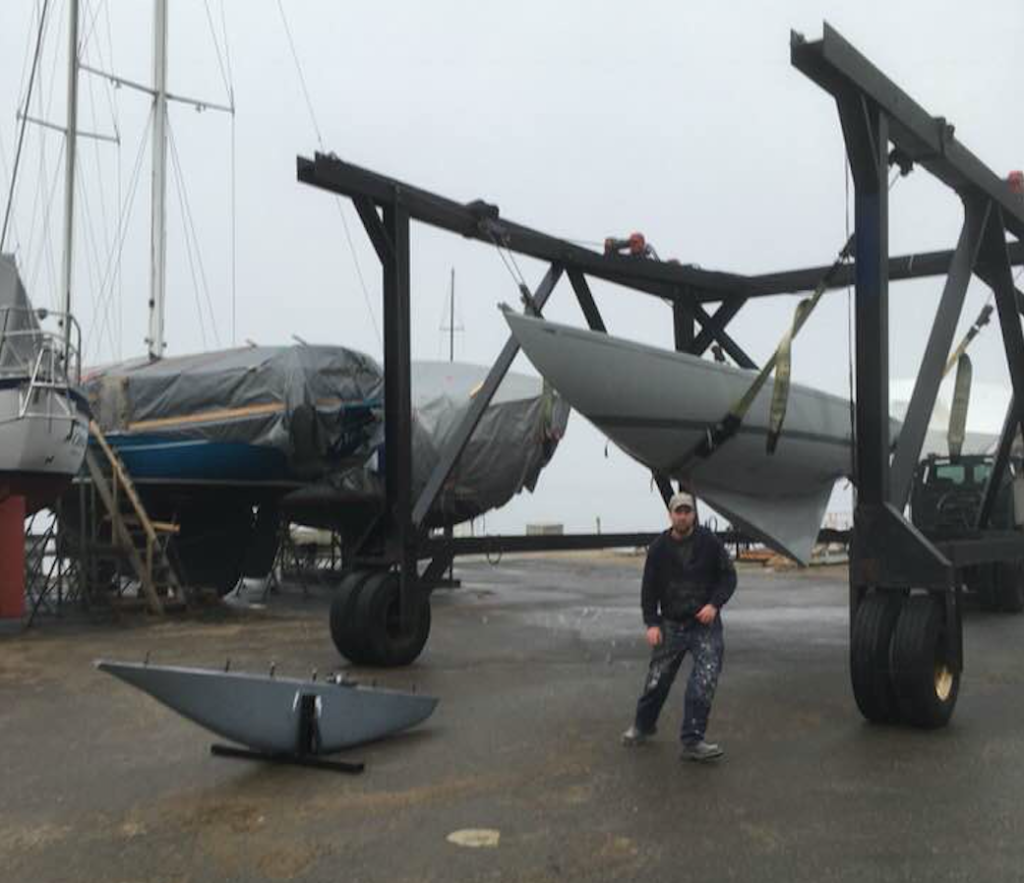 "I have loved the IOD for years, but was never close enough to an active fleet," says Murphy.  He doesn't recall precisely when he first became aware of the IOD, but reckons it was probably when he saw a Morris Rosenfeld photograph.  The first time he saw one in person was most likely in Bermuda, when he lived there around 2000 and sailed Etchells. But the sight that triggered a serious pursuit of an IOD of his own was much easier to remember.  It was the spectacle of the Manhattan Yacht Club's IOD fleet headed out to race in New York Harbor. As soon as he saw the elegant fleet, he immediately joined the club, and set about looking to buy a boat.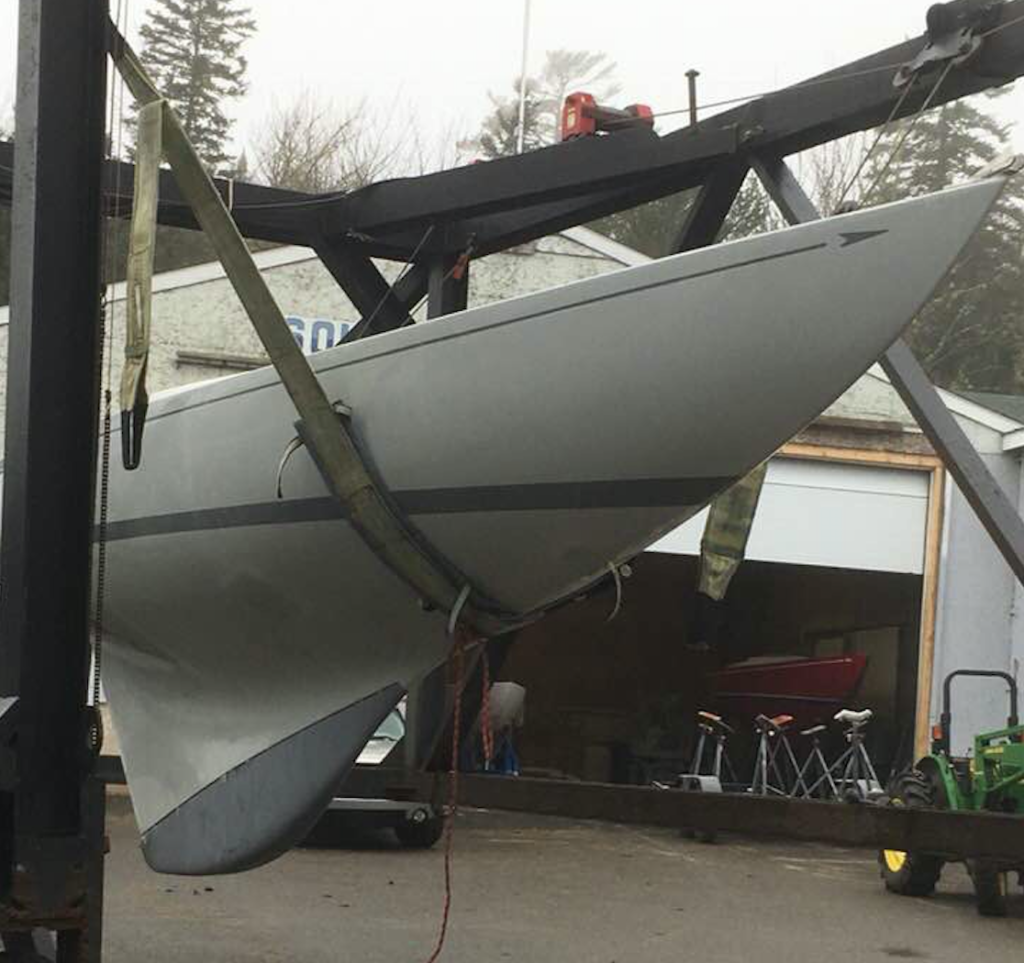 "I decided to go with a new build from Shawn at South Shore Marine and that was a great decision. The boat is so well made, with careful attention to detail by a master builder and an avid IOD racer and enthusiast."
Indeed, Sterling, the latest addition to the rapidly growing MYC fleet, is a beautiful light grey-on-grey craft with teak seats. Todd is working on forming his race team now. Sterling is the 6th boat in the MYC IOD Fleet.
And its creator?  Mulrooney spent a few days repairing MYC's IODs and enjoying Manhattan with MYC Club members and his good friend Rick Thompson, who came to visit from Bermuda.