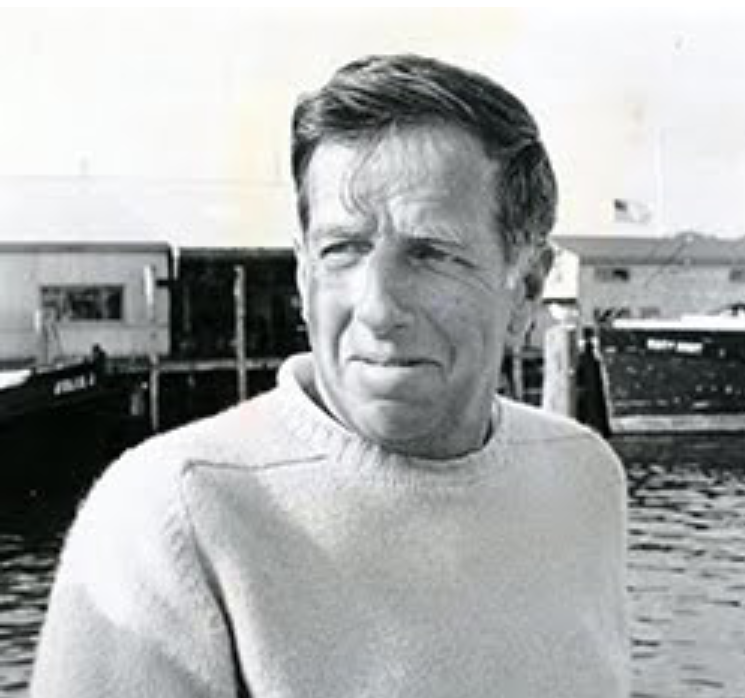 IOD FLEET: Marblehead
ACTIVE PERIOD: 1940s – 70s
IOD ACCOMPLISHMENTS OR CONTRIBUTIONS: Multiple MHD Championships. Designer of the aluminum spar for IOD's. Used his IOD all one winter to test sail concepts at a smaller scale for 12 Metre sails for the upcoming America's Cup.
NOTABLE SAILING ACHIEVEMENTS: America's Cup winning skipper, 1974, Mallory Cup (1956), Marblehead-Halifax Race (1961,1971), Newport-Bermuda Race (1968) and SORC (1974). Hood Sails & Hood Yacht designs. By the 1970s their company, Hood Sailmakers, was serving sailors worldwide. Its sails were used by every America's Cup winner from 1958 to 1977. During the 1962 America's Cup defender trials, Hood, who was captain of a boat he designed, Nefertiti, helped a rival captain, Bus Mosbacher, make adjustments in his sails. Mosbacher's boat, Weatherly, won the competition between them and went on to successfully defend the cup against the Australians.
"Oh, I wanted to win, but against the best possible boat," Hood said afterward. "And I'd rather have lost to Bus than to the Aussies."
When asked in 2012 what his favorite boat was, he paused 4 seconds and said "the IOD".