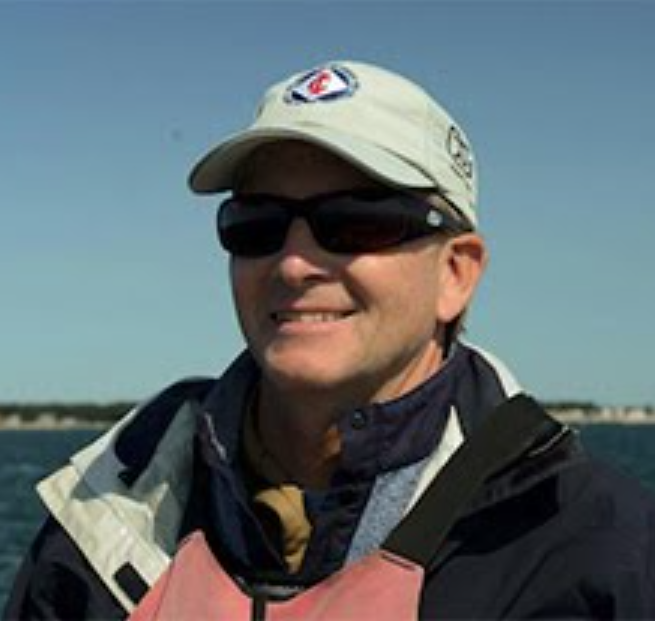 IOD FLEET: Fishers Island
ACTIVE PERIOD: 1988 – Present
IOD ACCOMPLISHMENTS OR CONTRIBUTIONS: John began sailing with the Norwegian Wood Syndicate at Fisher's Island; IOD World Champion 1994 and 1996; in 2010 lost tie breaker; numerous 2nd & 3rd place World Champion finishes. John has also won the North Americans in 2008, and both Bermuda Race Week in 2012 and Nantucket Race Week in 2014 and 2016. He qualified for Gold Cup in 1995 and suffered a disheartening loss to the eventual champion Russell Coutts.
NOTABLE SAILING ACHIEVEMENTS: Shields National Champion 2002, 2011, 2016. Won the Bullseye National Championships in 1975, 1976, 1985 (crew).
John was the editor of Sailing World Magazine from 1983-2006. He was one of the founders of the NOOD Regatta Series and Boat of the Year contests. He has served as a US Sailing board member, Chair of the One-Design Class Council, Chair of the Inshore Committee, and Sail America board member and officer. He was also the World Class President from 19941995 and newsletter editor from 1989-1993, and Past Commodore of the Fisher's Island Yacht Club.
John exemplifies a true sportsman and competitor. He owns the "battlefield" and is ready to go at all times. His numerous National Championships and World Championships speak louder than words.