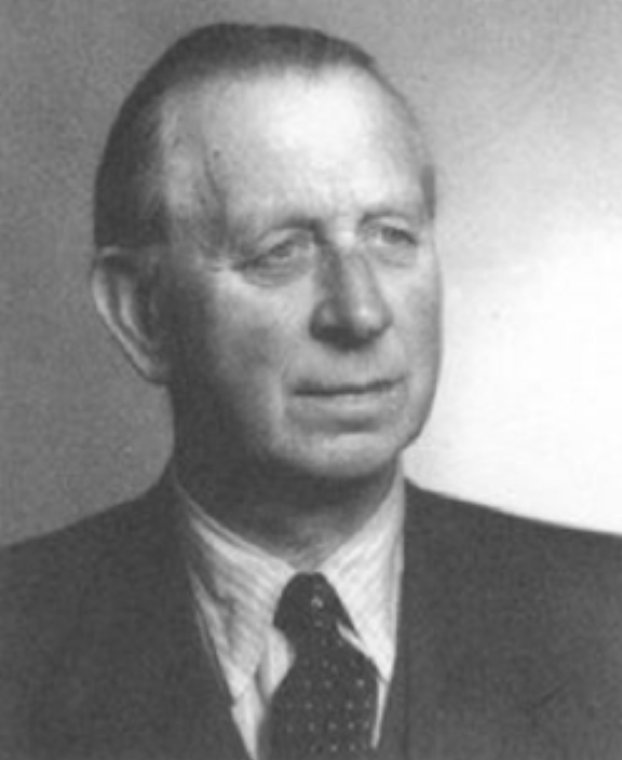 IOD FLEET: Norway
ACTIVE PERIOD: 1936-1969
IOD ACCOMPLISHMENTS OR CONTRIBUTIONS: Bjarne Aas (28 February 1886 – 29 March 1969) was a Norwegian engineer, sailor, yacht designer and ship builder. His breakthrough as yacht designer came in 1924, when his Elisabeth V won a gold medal at the 1924 Summer Olympics. Among his best known designs is the International One Design. He was decorated Knight, First Class of the Order of St. Olav in 1957.
NOTABLE SAILING ACHIEVEMENTS: Bjarne Aas was born in Oslo, Norway February 28th, 1886, was an internationally renowned Norwegian sailor and Boat designer. Known for his 1936 design, the International One Design (IOD), and his design and construction of 6mR yachts.
At the Horten Technical University Bjarne studied naval architecture, upon graduating began work in Fredrikstad, later in Bergen and Tønsberg, as a yacht designer.
In 1932 Aas designed his first rescue boat, "Bishop Hvoslef" for Sea Rescue. This was the first motorized lifeboat in its history. There were a total of 14 rescue boats designed by Bjarne Aas, which were constructed for rescue companies.
By 1936 Aas established his own boat builder business on Isegran by Glommas. He designed and built a number 6mR yachts, which made him recognized around the world. For his efforts to promote the Norwegian boat construction internationally, in 1957 Aas was appointed Knight of 1 of St. Olav.
With the advent of the World Championship in 1959, Aas donated a handsome sterling silver trophy for the Champion. Although not part of the deed of gift, the original trophy was "retired" by Jake Wosser upon winning the regatta for a third time. A new trophy was created which has been in circulation ever since. The original appears to be lost.
In the 60s the boat building industry revolutionized the use of plastics, fiberglass and aluminum replaced wood as a building material. Bjarne Aas did not want to conform to modern building methods, as he believed these new building materials were incompatible with his subjects constructor. This led to financial problems for his business, and in 1968 he petitioned his boatyard bankruptcy.